Top 3 best video editing apps for android phone in 2021
Video editing is one of the heaviest tasks that a device can perform. On computers, it requires decent specs, tons of RAM, tons of storage, and some know-how on how to make it work. Phones do not have the specs or power to replicate experiences like Final Cut Pro or Adobe Premiere Pro. However, some apps can do the basic stuff pretty well. It's even good enough for some pro vlogging with some patience.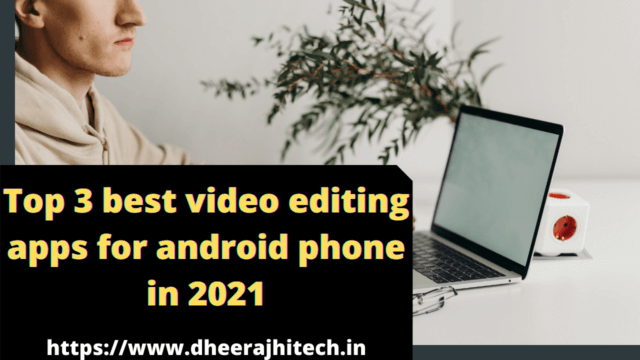 1.KineMaster
KineMaster is one of the most powerful video editor apps available and also one of the first. You can do the basics as most of these other video editors can. However, this one includes multiple video, image and effect layers. Additionally, there are audio filters, chroma-key (for your green screen fans out there), various video effects, transitions, and more. It's not as powerful as a full desktop editor. However, this gets much closer than most other competitors. We would recommend this for actual video production (at least for stuff like YouTube). You can use it for free in trial mode for a while. However, you'll need the $4.99 per month subscription to get everything forever.
2.PowerDirector
PowerDirector is one of the most comprehensive video editor apps on this list. It comes with a ton of features, including quick editing tools, various effects and other tools, and it even comes with things like a collage maker and slow motion support. The interface is relatively easy to work with and it utilizes the classic timeline editor method. It should be more familiar for those who video edit often. It's free to download and use, but you'll need to fork out some extra money to get all the features. This is a for-real video editor, especially for larger screens like Chromebooks or tablets.
3.VivaVideo
VivaVideo is one of the exceptionally popular video editing apps. In practice, though, it's a very middle-of-the-road video editor. It works especially well for short clips for social media. The app uses a storyboard style of editing where you load clips, edit and trim them as needed, and then move on to the next segment. It includes over 200 video filters and various other effects, text input, and fast and slow-motion support. VivaVideo has a free version that comes with a watermark and a time limit for any given video. You can remove these restrictions by buying the pro version.